In the news this week – as is to be expected – are the projections for Real Estate Investing for 2017:
Hottest Housing Markets for 2017
Are you investing in one of the "Hottest Housing Markets for 2017"?
Early this month, Zillow released their list of their projected hot hosing market for 2017. Topping their list is Nashville, Tennessee. To claim that spot, Zillow expects Nashville to appreciate by 4.30% this year. That rate is compared to the slower national expected appreciation rate of 3% for 2017.
How did Zillow.com rank cities? – They looked at cities with the quickest rising home values, low unemployment rates, and strong income growth to arrive at their top 10 hottest housing markets:
Zillow's Top 10 Hottest Housing Markets for 2017 are:
Nashville, Tenn.
Seattle
Provo, Utah
Orlando, Fla.
Salt Lake City, Utah
Portland, Oregon
Knoxville, Tenn.
Ogden, Utah
Denver, Colo
Sacramento, Calif.
"The growth and demand for housing will drive up home prices in 2017, and these hot markets are experiencing change as more people discover them,"said Zillow Chief Economist, Dr, Svenja Gudell.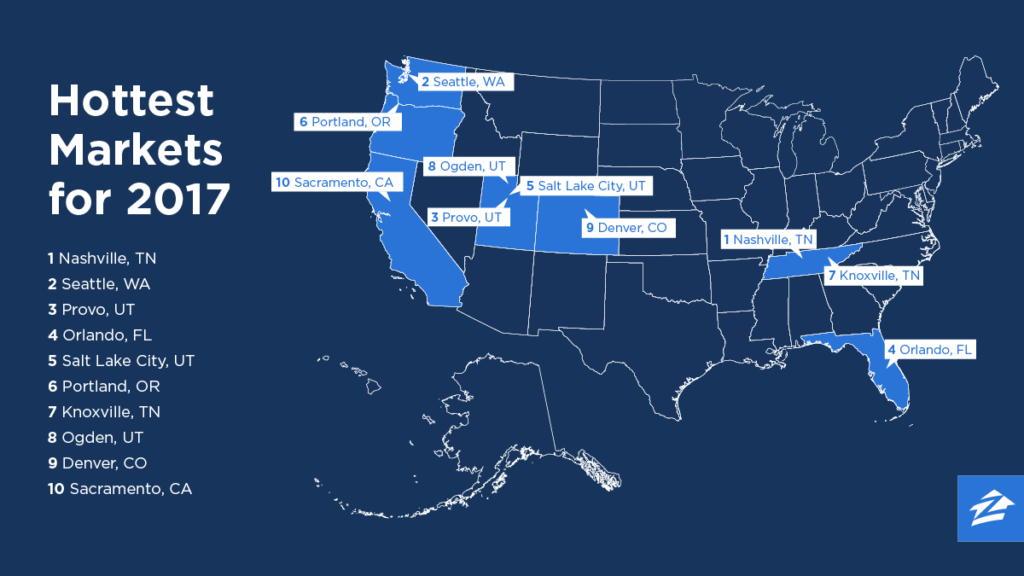 Read the story here:  Learn more about Nashville's market.
See  Hottest Markets: "Thinking Outside of the Story" at the end of this news brief for how to use this information as a real estate investor, below – By Grace Widdicombe
---
Local News:
The Register-Guard Newspaper offers the Blue Chip monthly edition free – delivery for a limited time:
Did you know that the Register Guard puts out a monthly Real Estate and Business magazine-paper called the "Blue Chip"?  You have an opportunity now to sign-up on line to receive it free in your mailbox monthly.
Stay abreast on the local government policy changes that effect real estate. Read commentaries on real estate trends in Eugene and Springfield.  See your business name in the paper when you buy/sell a property.  Read who else is buying and selling and how much the deal was. Keep up with the "who's who in Eugene & Springfield".   You can also get more from the Blue Chip online at: http://registerguard.com/rg/business/bluechip/
Order your free subscription now, because the offer ends in February, 2017.
---
Hottest Markets: "Thinking Outside of the Story" – how to use this information as a real estate investor. 
"Hottest Market" Status Brings Competition and Drives Competition Down to Corvallis, Albany and Eugene!
lots more competition
fastest rising prices
least available inventory
These markets are inflating at the annual rate of 4.3% and less.
What was the normal annual rate of inflation for single family properties prior to the great recession?
Let's look:
This chart shows that more than 5% on average in the last 40 years.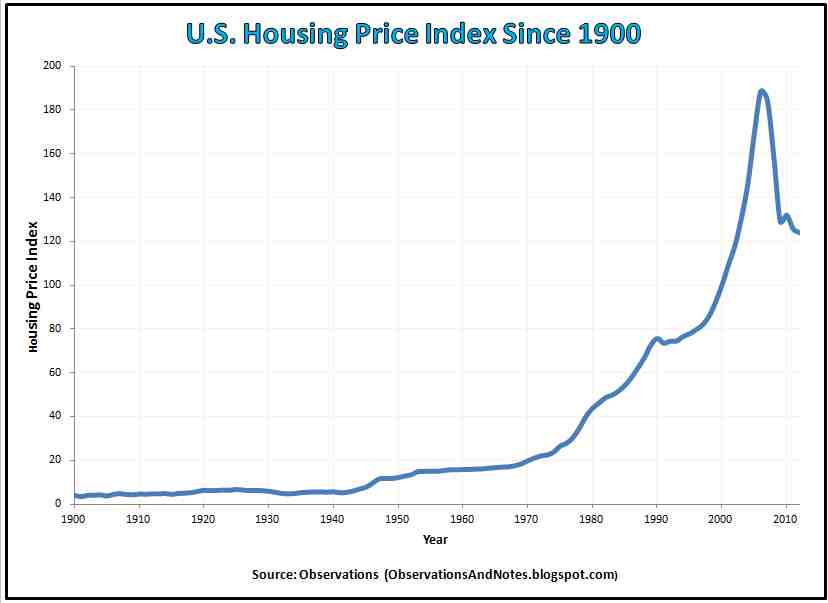 US Housing Price Index
These statistic show that based on median house price for the last ??? years:
As you can see in this recording of price change of the median price since 1968, the housing average inflation has been 6.41 percent!  One might want to use that national statistic to hedge their investing bet on over the long haul, not to mention the tax breaks that also save you a ton of money.  Yes, there are losses in some years, and some years are bubble great times! (Note: This chart ends before the decline of 2006.)  So, today's 4.7% in Nashville is a hot deal!  Here in Oregon, we are stable or in an increase in Portland. Many of our fellow investors in the Portland area are looking to invest south, so watch out investors in Albany, Corvallis and Eugene! – 
By Grace Widdicombe